Gold heart ring by Linda Macdonald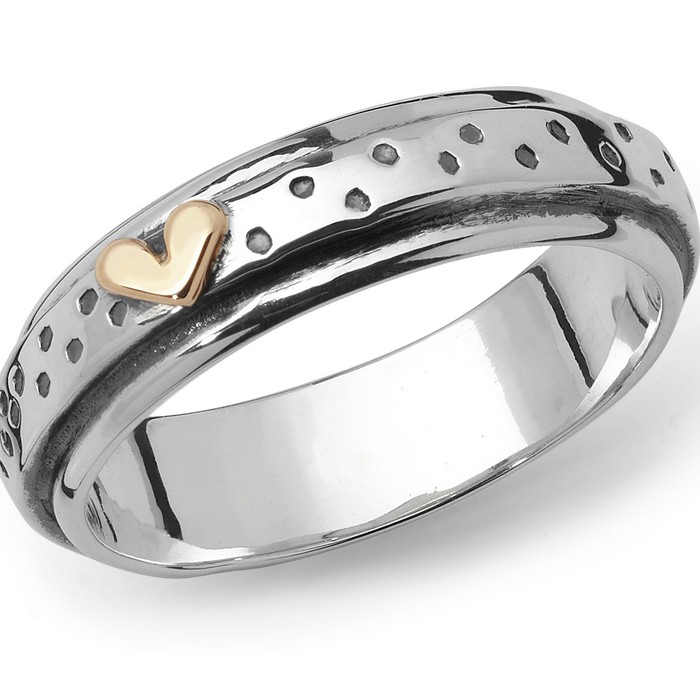 This pretty ring from Linda macdonalds spots and stripes collection is made in sterling silver with a 9ct yellow gold heart, it has been polished and slightly oxidised. It measures 6mm wide.
finger size- L
If you need to order a different finger size please call the store on 01622 296717 we can usually order sizes and dispatch in 3-5 days.